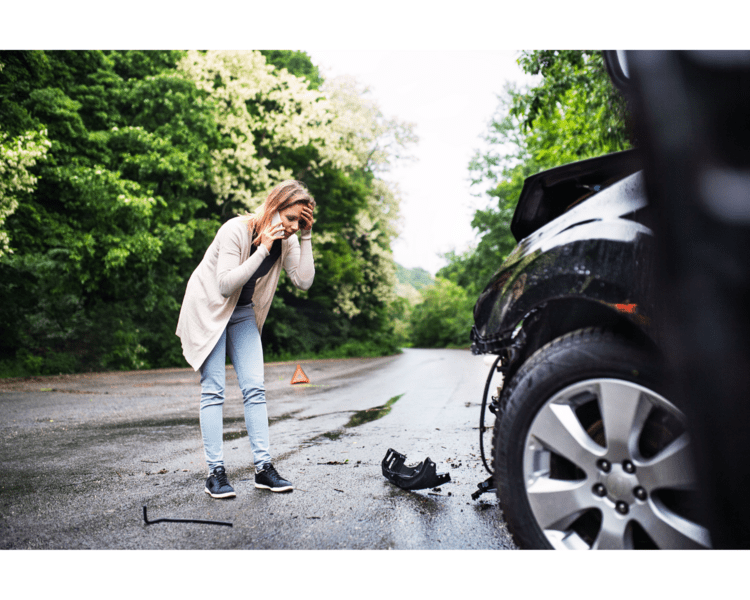 The Unfortunate Reality: What Happens When the Person Who Hits You Doesn't Have Enough Insurance
Being involved in a car accident can be a traumatic experience, and the aftermath can be even more complicated when the at-fault driver doesn't have enough insurance coverage. While most states require drivers to carry a minimum level of auto insurance, some individuals may opt for the bare minimum or, worse yet, drive without insurance altogether. In this blog, we'll explore what can happen when you're in an accident with a driver who doesn't have enough insurance.
Your Own Insurance Policy Matters
When you're involved in an accident with an underinsured or uninsured driver, your own insurance policy becomes a crucial factor. If you have uninsured/underinsured motorist coverage (UM/UIM) as part of your policy, it can help bridge the financial gap left by the at-fault driver's insufficient coverage. UM/UIM coverage typically pays for your medical bills, property damage, and sometimes even pain and suffering, up to the limits you selected.
Covering Your Medical Expenses
In many cases, the immediate concern after an accident is medical expenses. If the at-fault driver's insurance falls short, your health insurance may step in to cover your medical bills. However, you'll likely still be responsible for copayments, deductibles, and any treatments or procedures not covered by your health insurance.
Property Damage
Repairing or replacing your damaged vehicle is another pressing issue. If the at-fault driver's insurance can't cover the full cost, your own collision coverage may pay for the repairs or replacement, minus your deductible. It's essential to understand your policy's limits and deductibles to assess your financial responsibility accurately.
Legal Recourse
In some situations, you may choose to pursue legal action against the at-fault driver to recover the remaining damages not covered by their insurance. However, this can be a complex and lengthy process, and even if you win a judgment, there's no guarantee that the other driver has the means to pay it.
Personal Injury Protection (PIP)
PIP covers your medical expenses and sometimes even lost wages, regardless of who is at fault in the accident. This coverage can be a significant help when dealing with an underinsured driver.
Negotiating with the At-Fault Driver
Sometimes, negotiating directly with the at-fault driver's insurance company can yield additional compensation, even if they have insufficient coverage. It's essential to have legal representation or guidance during this process to ensure your rights are protected and you receive a fair settlement.
Consider Legal Action
If the situation warrants it and you've exhausted other avenues, you may need to consider legal action against the underinsured driver. However, as mentioned earlier, this doesn't guarantee financial recovery, as the driver may not have the assets to cover your damages.
Conclusion
Dealing with an accident caused by a driver with insufficient insurance can be incredibly frustrating and challenging. To protect yourself in such situations, it's crucial to have the right insurance coverage, including uninsured/underinsured motorist coverage, in place. Additionally, consult with an attorney and your own insurance company to explore all available options for recovering the damages you deserve. While the process can be arduous, taking these steps can help alleviate some of the financial burden and stress that often follows such accidents.