We are your local independent insurance agents in Northern Idaho and Eastern Washington. You know that you can connect with our offices online with our website, but now you can also stay connected with us from anywhere online with social media.
Social media is a wide-spread, rapidly growing resource. It's a great medium to use for finding old connections and staying in touch with friends from the past and present, but it can also be used for so many other great things.
Our agency views social media as a way to be another resource for our clients, friends and communities. We hope that you will find our social media pages as a trusted resource for safety tips, insurance information, community events and to get to know us all a little better outside of our office.
Connect with us on social media:
Kuespert Insurance Agency – Moscow, Idaho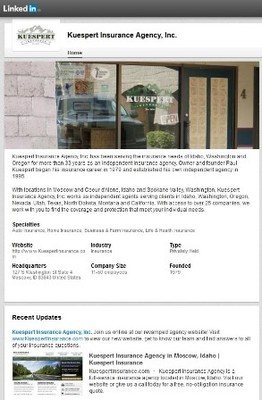 Panhandle Insurance Agency – Coeur d'Alene, Idaho
Argonne Insurance – Spokane Valley, Washington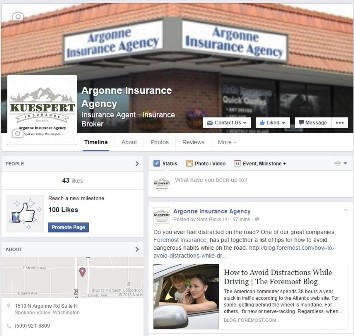 You can also find us on Pinterest. Follow us as an easy way to find and store useful links from our agency blog, our companies blogs, and tips and information about resources and activities in our great states of Idaho and Washington!